Looking to make it easier for new truck drivers to get started, a technical college in Georgia and a community college in Wyoming are taking advantage of state and private funding to expand their commercial driver's license (CDL) programs.
Columbus Technical College is using money from Georgia's Emergency Education Relief Grant, a fund for students who were impacted by the pandemic as well as money from the state's Technical College System.
In Wyoming, Laramie County Community College received a $556,920 Pre-Hire Economic Development Grant earmarked specifically to train people who want to become truck drivers.
The grant covers tuition and the costs of the CDL certification program for more than 100 students. Applicants who complete the course will be provided job placement assistance and must agree to work in Wyoming.
"The starting pay is one of the best for blue-collar jobs," Michael Geissler, Laramie College CDL program director, said during an open house at the college on May 20. "This state and nation rely heavily on its trucking industry to keep our economy moving, so the job stability and competitive pay and benefits are outstanding."
In Columbus, a groundbreaking ceremony for a new CDL training facility next door to the U.S. Army base Fort Moore was held on May 1. The new training facility will be particularly important for transitioning military personnel who want to be trained as truck drivers after leaving active service.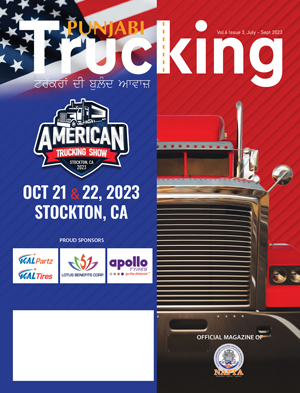 "Columbus Tech is very excited to announce this new project in the city," said College President Martha Ann Todd during the ceremony. "We believe this addition will serve as a workforce entry point for both exiting military, veterans, and residents of the Chattahoochee Valley as they receive the training and resources needed to fulfill workforce gaps in current critical fields."
Additional money is being contributed by successful Columbus businessman Jack Pezold who last year sold his string of 20 McDonald's restaurants in the local area. He said, "This groundbreaking represents the Columbus community's commitment to providing access to good-paying jobs for soldiers returning to civilian life while also encouraging them to remain in the Valley area."
The new CDL facility, scheduled to open later this year, will also house the future Veterans Education Career Resource Transition Workforce Development Center. The CDL program will train as many as 350 drivers a year.
The college was awarded $1.77 million in January 2022 from the state to spend on a driving pad, mobile classroom, trailers, and simulators.