A long-lost petition from nearly fifteen years ago has been resurrected by the Biden administration which would require new motor carriers to pass a standardized proficiency test in order to begin operations.
Filed by Advocates for Highway and Auto Safety (Advocates) in January 2009 the petition was originally part of a 1999 law to improve safety performance for new carriers. It was called the New Entrant Safety Assurance Program. The petition led to an Advanced Notice of Proposed Rulemaking (ANPRM) in August 2009, but the new rule was never followed up on.
Advocates argued in 2009 that "new entrant motor carriers possess the knowledge and capability to comply with applicable federal motor carrier safety requirements and, consequently, conduct safe operations."
Now, the Biden Administration has proposed a Supplemental Advance Notice of Proposed Rulemaking for a New Entrant Safety Assurance Process rule which is scheduled for August. The proficiency test is part of that process.
The original 2009 ANPRM, which would be the model for the new one, asked for feedback on the following eleven areas a new test would cover: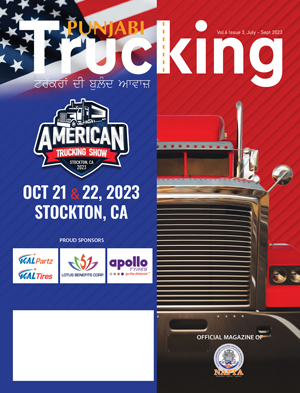 Information on the feasibility of establishing the exam as a component of the New Entrant Safety Assurance Process.
Recommendations on testing protocols.
Recommendations on how the agency should administer the exam.
Recommendations on which motor carrier employees the agency would require, and the feasibility of motor carriers retaining those employees through the duration of the New Entrant Safety Assurance Program.
Information on the costs to develop, maintain, implement, and administer the tests.
Information on the impact on new entrants if the agency requires the exam as a requirement for beginning operations.
Information on how the tests would increase carrier knowledge of regulations.
Information on how any increase in that knowledge would help carrier safety.
Other general comments related to the establishment of a test as a component of the New Entrant Safety Assurance Program.
Information on the particular needs of small carriers in setting up an assurance program.
Information about analogous types of exams used in the motor carrier or other industries could serve as models for a new entrant proficiency exam.
When the original ANPRM was released in 2009, trucking stakeholders had varying opinions. The Owner-Operator Independent Drivers Association opposed such a test saying that it would only prove "that the applicant found someone with an understanding of the pertinent regulations sufficient to take the test and get a passing score."
In contrast, the American Trucking Association supported the proficiency test requirement as well as requiring new entrants to complete safety training prior to receiving an operating license.