Truck and trailer refrigeration manufacturer Carrier Transicold is introducing new options to its solar charging systems for transport refrigeration unit (TRU) batteries, including more choices and faster charging.
"Rapid gains in solar panel technology have enabled us to make significant improvements to our solar charging systems, making this a great time to take advantage of our technology," said Jason Forman, Director, of Aftermarket Parts Sales, and Marketing.
Transicold also indicated that qualifying companies could claim a Solar Investment Tax Credit for installing solar charging systems on their trucks or trailers.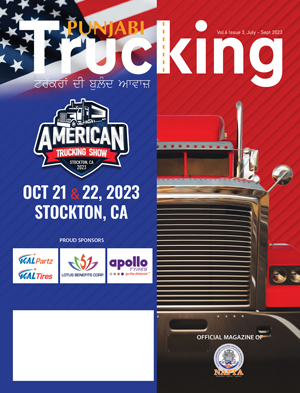 The new systems for trailers and intermodal units include:
TRU-Mount Solar Charging System—Provides a custom fit on the narrow, curved top surface of Carrier Transicold trailer refrigeration units. This new system delivers 2.25 amps of power, a 12.5% boost over the original model.
50-watt Trailer Rooftop-Mount System—Features 4.2 amps of power delivery, which is about 2.5 times greater than Carrier Transicold's original rooftop system, delivering significant amps per watt for TRU applications.
New 20 Series 50-watt Rooftop-Mount System—Part of Carrier Transicold's 20 Series line of aftermarket products for competitive trailer units, this system brings greater efficiency and power than standard 30-watt panels provided by the original TRU equipment manufacturer.
50-watt Rail-Optimized Door-Mount System—Designed for domestic intermodal containers that are often double-stacked on flatbed railcars, which limits the application of rooftop-mounted systems.
Charging System for Solara Heating Unit—This is the newest system designed for a Carrier Transicold unit. The 2.25-amp top-mount system is the first for the Solara unit, which heats trailers used in cold climates.
According to Transicold, its tri-layer solar panel technology provides added strength and efficiency. Uncut monocrystalline cells maximize output and minimize power loss from intermittent shading, while the charge controller matches the fixed output of the panel to the voltage required by the battery for faster charging.
Refrigerated trailers use solar panels to mitigate system battery drains from ancillary devices, such as fuel-level sensors, interior trailer lighting, and telematics systems. This helps save fuel by reducing the need to run the TRU for battery charging and helps to avoid depleting the battery.