Considered to have bipartisan support in both houses of the U.S. Congress, two Republican senators recently introduced a new bill that would set federal standards for trucking companies to ensure that carriers are licensed, registered, and have insurance.
Co-sponsored by Deb Fischer (R-Nebraska) and Mike Crapo (R-Idaho) the Motor Carrier Safety Selection Standard Act would require the Department of Transportation (DOT) to determine whether carriers can meet a series of guidelines that would bring more transparency and safety to the industry.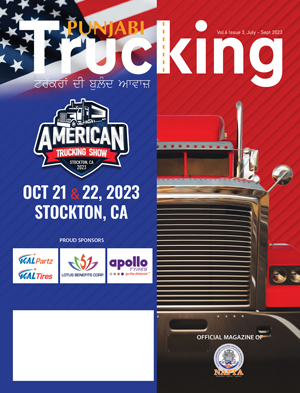 "Our legislation is a common-sense measure to improve highway safety and end the confusion over motor carrier selection standards. Implementing a single, simplified federal rule will also strengthen America's supply chain and provide much-needed clarity for the transportation sector," said Fischer, who is a senior member of the Senate Commerce Committee on freight policy.
The bill has already drawn praise from several industry experts who point out that shippers and third-party logistics companies have never had a national standard to determine a carrier's overall safety and are often without any knowledge of the carrier's past performance.
Transportation Intermediaries Association (TIA) CEO Anne Reinke said, "TIA thanks Sen. Fischer for her continued support to address highway safety and confusion in the supply chain as it relates to motor carrier selection. She is a leader on policy issues in the transportation and supply chain and continues to be a champion on major issues that impact motor carriers, brokers, the motoring public, and highway safety."
An earlier version of the bill introduced in the House of Representatives also had broad support.
Rep. Mike Gallagher (R-Wisconsin) said of the House bill, "When manufacturers select trucking companies to ship their products, they are left without any standard to ensure those trucks are safe or fit to be on the road. The lack of a data-driven method to help manufacturers pick the best carriers has led to hundreds of thousands of accidents on roads and highways."
Likewise, Rep. Seth Moulton (D-Massachusetts) said, "Our bill orders the government to set new safety standards and creates a three-check system for motor carriers so that everyone who hires them knows whether they're choosing safe drivers or companies with a reputation for cutting corners and causing accidents."